Here are some tips to save money while building a website.
1. Learn how to build your own site.
Before jumping into building or having a website built, be sure to take a look over some easy ways you can save money.  I've composed some useful tips to help you save your money while designing a website.
If you have the time and motivation this can be a huge cost savings for you. Depending on your knowledge level there may be a little bit of a learning curve however, with all the online resources now a days everything you need to learn is at your fingertips. You don't even need to learn any coding if you use a website builder or a visual editor like Dreamweaver.
Choosing an affordable hosting service.
2. Where to buy your domain?
Its always a good idea to look up the long term costs of owning a website. One of easiest ways to save money right away is choosing an affordable hosting package. I've gathered a list of some popular hosting and web builder platforms and tallied up the cost over 5 years to give a better idea of the long term costs. And if you decide to build your own web-page; you need to decide to use a website builder or learn how to build from scratch.  Below is a chart comparing popular hosting packages over 5 years. I haven't factored in any inflation.

5 year cost of popular website builders and hosting. (Dec 2019)
Domain Registration
3. What are the major differences to look for when choosing a domain name registrar?
Be aware of the all the extras and hidden feels when purchasing a domain. They'll try to upsell you on extras like emails, hosting packages, administration fees, and paying a premium for "privacy services". Be aware if the registrar has auto renew turned on and how many years they want you to buy it for. You can generally buy a domain for 1-10 years. Look for one that includes privacy protections for free.
Here is a list of some great, affordable domain registrars to choose from.
Keep things simple
4. Don't over complicate your website with a tons of pages. and features you don't need.
Keep your webpage simple. Fewer pages take less time and money to create.  In addition to keeping the price down, I also feel it can help improve user experience for the user. It helps give your site a clean look and helps make navigation easier.
Don't forget its possible to add on to your site in the future if you do need to expand it.
Keeping The Cost Of Content Down
5. Keep the cost of your content low.
Content creation in website development is one of the areas that often gets over looked when if comes to keeping costs low. Whether you decide to build the site on your own or hire a developer creating the content yourself can save you a lot of money.
Avoid Paying for images and photography. Buying imagery from services like iStock can add up quickly. Photos on those sites can be add hundreds or thousands to the total cost. Photos on cameras are getting amazingly good these days. Either take your own photos to add uniqueness or browse sites that offer free high definition photos. Three top sites for free HD images are Usplash, Pexels and Pixabay.
Write your own content over a web design company or having a copywriter do it. Website copy can be as expensive as $200-$500+ per page.
Use free fonts. I'm always surprised how expensive fonts can be. Especially with all the free fonts available on google or dafont.com
Be aware of recurring Fees
6. Look for and ask about any recurring fees before buying.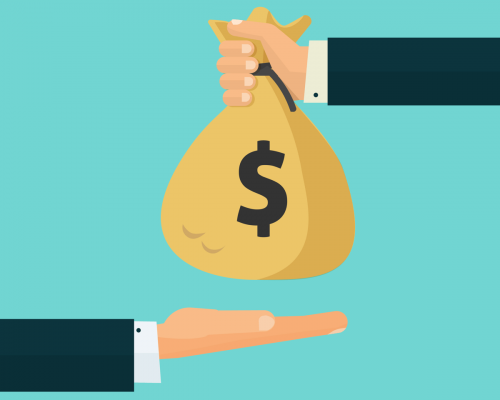 Many companies out there are going to try to get you for recurring monthly fees such as maintenance, security, blogging, ecommerce and more.
Be aware of what you're being charged and make sure you take the time to get a good idea of what that recurring service is offering you. These fees are generally low however they can start to grow quickly the larger your site is
Exchanging your services.
7. You have nothing to lose by asking.
I personally should take more advantage of this. Bartering services can really cut down on costs; especially if you have a service or product to offer in return. I have a family member who utilizes this technique and its probably saved her thousands of the years.  Not only can you apply this while cutting web development costs, it can be applied to other areas of your life as well.
If you have any questions or see any errors feel free to contact me.
---